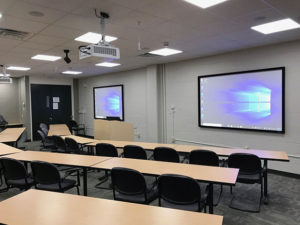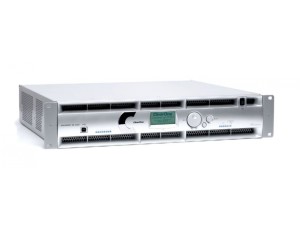 The University at Buffalo School of Engineering and Applied Science attracts top engineering students and faculty from across the globe who come to the school to conduct high-impact original research in science and engineering. Upon graduation many go on to become leaders in a wide range of engineering disciplines and related fields.
When the university began expanding its distance learning programs it was critical to select a solution that provided students and faculty, of both the real and virtual classrooms, with a high-quality AV collaboration system with crystal clear audio capabilities. It turned to ClearOne and its Converge Pro 2 professional audio DSP platform and ceiling microphone array.
"We've worked with the University at Buffalo and their distance learning programme for a couple of years now," said Brian O'Leary, account executive at Veraview, the AV systems integrator that installed the ClearOne solution. "And when it comes to distance learning we knew they needed a high-quality collaboration and communication system, so going with ClearOne was an easy decision."
Veraview has installed several ClearOne Converge Pro 2 audio conferencing solutions at the university's School of Engineering and Applied Science over the last two years, and for this most recent install O'Leary was tasked with outfitting two more rooms within the growing distance learning program.
"Within a distance learning environment, particularly one of this nature, high quality audio recording is essential."